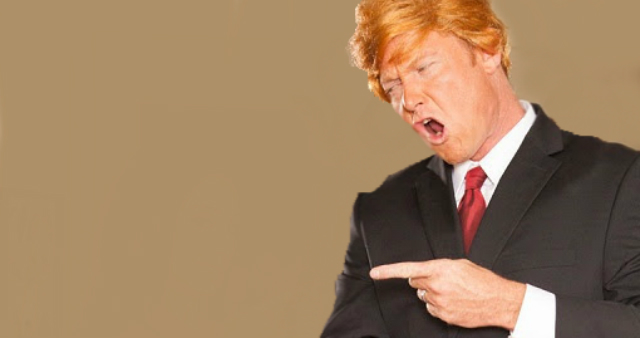 The next United States presidential election isn't until next November, but candidates are already busy vying for their party's nomination. Given the popular support that billionaire Donald Trump continues to receive in the polls on the run-up to party nominations, it comes as no surprise that the adult industry would select him out of the 17 Republican candidates to immortalize.
That's right. There's going to be a Donald Trump porn parody. It's called Donald Tramp and it premiers tomorrow on the adult destination Wood Rocket — the same guys that brought you those hilarious segments of porn stars discussing who they think is the most bang-able Republican candidate.
Adult performer Dick Chibbles will be playing Trump.
Can't wait to let everyone know about the role I played yesterday. Thing is can't say until the press release goes out. But it's hilarious

— Dick Chibbles (@DickChibbles) August 12, 2015
Whether it's schadenfreude or something else, you kind of want to watch.