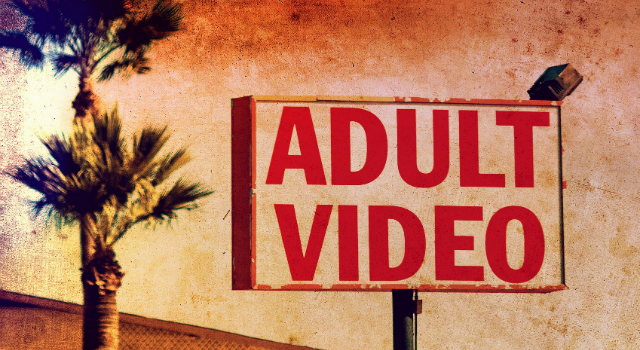 Whether porn has a responsibility beyond entertainment is a conversation that the adult industry has often — both with the outside world and with itself. Attempts to force barrier use on the straight side of the industry are occasionally accompanied by accusations that bareback imagery discourages condom use among the viewing public, for example. While such arguments have not altered the adult landscape, performers within porn have successfully effected change, such as when Chelsea Poe argued against the use of slurs for marketing from within the industry.
With the exception of a handful of vibrant independent studios that thrive on bundling desire and social justice, such as TROUBLEfilms and Pink & White Productions, studios have, for the most part, kept out of cause messaging. But now, one of the biggest mainstream porn studios is dipping a toe into porn with conscience by including a testicular health how-to in their high-production, Game of Thrones-inspired flick Game of Balls.
In one of the film's scenes, before going in for a blowjob, Digital Playground contract star Eva Lovia details how a man should inspect his testicles, and what to look for when he does. This is the censored version:
(The uncensored version is available from the studio — at a price. "A lord always checks his balls," the studio quips quips in its very explicit Tumblelog, playing off the oft-repeated Lannister saying. Indeed — and a porn studio always collects.)
Cleverness aside, the mainstream porn industry has a terrible reputation of using serious health and social issues as a way to market itself, but it seems as though indie porn's hard politics and social conscience are starting to rub off.
For its testicular health public service announcement, Digital Playground contacted the Blue Ball Foundation — a survivor-led, Australian-based organization that works to raise awareness about testicular cancer among men by using fun and accessible avenues like standup comedy and cricket matches — and worked with them to craft a message that would resonate with their target audience.
"We've been waiting for the right large-scale opportunity to present itself — and here it is," the foundation's founder, Jamie Morgan said in a statement. "The last thing young men will be expecting to see while watching an adult movie is the star to 'break the 3rd wall' and address the viewer with a message about testicular cancer."
(One wonders whether we've finally figured out where Vince Mak and Colby Spear ended up after graduation?)
The only question now is whether the target audience's boners will survive the porn studio's good intentions or end up paying a different kind of homage to the Blue Ball Foundation than originally intended. Given it's Eva Lovia — a dead ringer for Robb Stark's battleground bride Talisa, by the way — I think they'll be okay.
Header image by Thomas Hawk (Flickr, CC BY-NC 2.0).