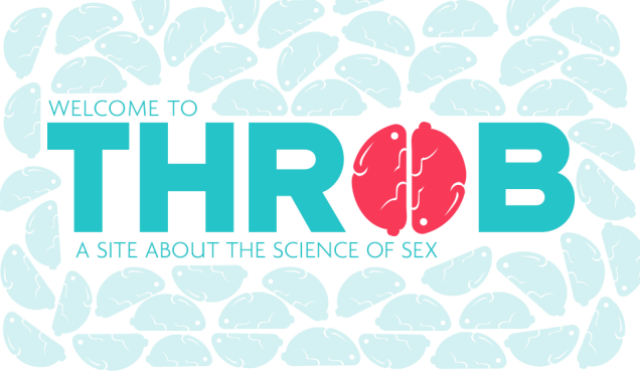 Meet Throb, your new go-to resource for everything that's science and sex, launched as a collaboration between the Gawker blogs io9 and Gizmodo. Among its posts you'll discover juicy tidbits from a number of scientific disciplines as they apply to your tireless search for pleasure and romance. At the helm is Diane Kelly, a biologist you might remember from that infamous TED Talk about how erections work in mammals.
Yes. That Diane Kelly.
"Science shapes everything to do with sexuality — after all, sex is biological," Kelly writes. "The ways it affects us can be described by psychology and anthropology. It has to work in the real world, which involves physics and chemistry. We've roped in medicine to manipulate the hormones that control our sexual systems, and engineering to build sexual prosthetics and toys. Sex can also be a hell of a lot of fun. Or maybe awkward, scary, frustrating, dangerous, uninspired, or strange. But I think it's safe to say that most of us want the fun part."
We sure do. And we can't wait to see what Throb brings us.