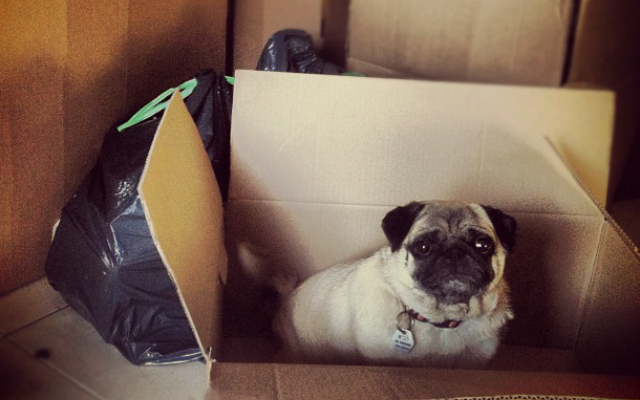 We reached out to people in both the tech and adult industries to see what the options look like for the creators of adult content who will be displaced by Blogger's ban on sexy and we have some good news: rumors that you're shit out of luck are slightly exaggerated.
Don't get us wrong, that was a knock-out punch you got on Monday when Google announced that it would be purging adult content from its free blogging service. An e-mail the tech giant sent to users who'd marked their sites as being "adult" in nature said, "In the coming weeks, we'll no longer allow blogs that contain sexually explicit or graphic nude images or video. We'll still allow nudity presented in artistic, educational, documentary, or scientific contexts, or where there are other substantial benefits to the public from not taking action on the content." In grand tradition, it failed to define what they consider "sexually explicit," "graphic nude" or what constitutes "artistic, educational, documentary, or scientific contexts."
But you know in your gut that it didn't don't have to — a look at the past decade of policies around adult content at Google is all anybody needs to see the writing on the wall. The worst part is that there's very little time to act — this newest policy will go into effect on March 23, and any blog that is not in compliance will be forcibly set to private, so only viewers with a personal invite code can access them, effectively taking them out of circulation and breaking the internet.
Worst still, this stealth policy change happened to coincide with Reddit's announcement that they were banning "revenge porn," splitting media attention and effectively cleaving the press cycle. But don't worry. We've got you covered.
We're going to be updating this post with additional options for you. Feel free to contact me on Twitter if you have specific needs as a blogger and I will refer you to platforms, people or articles that may be useful for someone in your situation. You are not alone. You are valued as an artist, as a writer, as a collector, as a curator of adult material.
BoodieGo
The adult-focused indexer Boodigo announced that they would be indexing adult blogs on Blogger. This is useful because once private, blogs will age out of the Google cache, effectively disappearing from search. Indexing by BoodieGo will (theoretically) create a database of Blogger adult blogs that we'll be able to search even after they go dark.
The only problem with this is that there is currently no way to request invites to private blogs. Following a link to a private blog takes you to a denial page that says simply: "This blog is open to invited readers only. It doesn't look like you have been invited to read this blog. If you think this is a mistake, you might want to contact the blog author and request an invitation."
Currently, those denial pages offer no way for users to contact the blogger or request an invite. So the benefits of indexing blogs for search purposes are extremely limited. At least until we can get Google to make a "Request Invite" or "Contact Blogger" button available on a denial page. Then this might actually be useful.
Internet Archive
Jason Scott of the Internet Archive has said that the group will attempt to preserve as much of the Blogger cannon as possible, but he strongly encouraged blog owners to do their part by independently saving their blogs themselves to the Wayback Machine. There are three ways to do this, and they're all pretty much manual. You can do it through a web interface, with a JavaScript plugin, or a Chrome extension. And you may have to sneak in those robots.
No matter what you choose, you'll be glad for all the hand exercise that Blogger has provided to you over the years.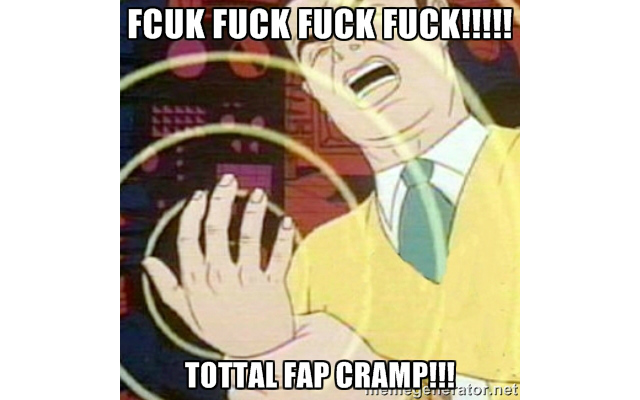 Aren't you ecstatic Google expanded Takeout in 2013 to include Blogger? Get your stuff out of your blog right now. The stuff you have tirelessly created or curated over the years is more important than a broken internet and our aspirations to preserve things as they are. Put the oxygen mask over your face before you worry about those lofty ideas.
Migrate to Self-Hosted
Self-hosting is the only way to ensure maximum control of your site. I say "maximum" rather than "complete" because you will still have to find a host that is okay with adult content. I know, it never ends. But don't worry, they exist. Just make sure that you ask before you buy.
Self-hosting is a lot easier these days than it was when Blogger lauched. It will take a little learning, but most hosts have really useful guides on hand to help you set up. By far the easiest content management system is WordPress (mind you, running WordPress on your self-hosted site is different than getting a blog on WordPress.com). Here are posts about migrating your Blogger blog to a self-hosted blog running WordPress for content management: how to do it and how to keep as much of the webjuice you've earned as possible.
But maybe you don't want to pay for it. Or worry too much about it. Maybe this blog is your labor of love and you just want to make your magic on it and be left alone.
Known
Known looks like a publishing platform — and could be used that way — but it also packs a dizzying array of tools for users who want to be able to handle all their social streams from a single dashboard. Known plugins disseminate content to other networks and are able to funnel all comment threads back into the site. Imagine seeing all relevant tweets and Facebook comments organized in the comment section of a blog post. Yup, that's Known.
Like WordPress, Known is the name of the content management system, which exists in two formats: the one that self-hosted users can install to handle their own, self-hosted sites, and the one users can just log into and make a free and easy-to-use blog on. You really should read more about it — it's quite brilliant. But that's not the best part.
The best part is that Known welcomes creators of adult content. It's not like WordPress who tolerates some forms of it on its hosted blogs. No — Known welcomes it on principle. On a post published shortly after the Blogger announcement, Ben Werdmüller, CEO and co-founder of Known wrote:
Over the past six months, we've seen people ejected from online spaces for not using their real names (even when they were using the names they have chosen for themselves, and even, in the case of Native Americans, when they were using their real names). We've seen peoples' content removed because other people disagreed with it. And we've seen content removed because it doesn't adhere to a narrow set of corporate guidelines.

This is not what the web was supposed to be. We think a diverse set of voices, and diverse content, are important for democracy. We don't have plans to censor content on our service (although we must adhere to US law). We won't force you to use your real name or identify yourself in a way that you aren't comfortable with.

Most importantly, you don't have to trust us: we'll give you a full export of your content at any time, and to the best of our knowledge are the only service that will give you everything you've posted as static files, as HTML, as JSON, and as a complete SQL database export. Our platform works just as well on your own server as it does on ours.

To the diverse voices of the web, I would like to say: you are welcome on Known. Let's all learn from each other and make a richer web.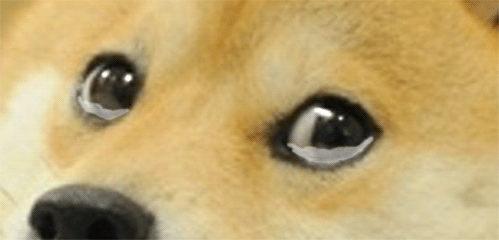 Ello
If even the thought of setting up a whole new blog right now is a little overwhelming, focus on the act of creation instead of worrying about migration. Ello is a super lightweight social network that hates ads and labyrinthine settings and brings users the most straightforward social media platform out there short of Twitter — only not short. Wow, that didn't work at all. Let me try again.
Ello lets you post videos, photos, posts. It's a blog, only — you know — social. Not unlike Tumblr, only people make fun of it for being full of people in finance instead of making fun of it for being full of angst-ridden teenagers like they do Tumblr. (Don't listen to people, by the way. They don't know anything. They think cryptocurrencies are going to save porn. They think herd immunity is a leftist conspiracy. They think banning porn will obliterate spam and human trafficking! People are idiots.)
Ello doesn't take down adult content, they hide it behind individual warnings. All you need to do to get around them is change your settings to show that you want to see NSFW (Not Safe for Work) content, and voila. No more warnings — ever. Unless you change the setting back, anyway. While you're at it, take a moment to mark your own profile as NSFW. That's all you need to do. No, really. When I asked Jason Collins, Ello's Vice President of Engineering, if Ello was an option for displaced adult content producers, he didn't hold back: "Fuck yes, all creators are welcome on Ello!"
Anyway, after you throw a few things up on your Ello profile, go off exploring and make some friends. I recommend looking for other NSFW users. Oh, yeah — you can search for NSFW. The bar is so low from living in such a hostile climate, this simple fact feels dignified and worthy of highlighting. When you create adult content, these details matter. They feel like a wild, majestic sort of kindness.
If you don't think your content is "adult" and Ello happens to disagree with you, here's what will happen: they will nicely ask you to tag your blog NSFW (so your images will show up behind a warning for users who aren't okay with NSFW content). If you still don't, they may do it for you. If you still don't, they may freeze your account. Deletion is a last resort.
In their separation of regular content from adult material, Ello is not unlike Tumblr — at least the Tumblr that now knows better than to mess with its enormous adult content creator userbase. And I don't blame you if you feel that it might be safer to invest in a platform that has proved to cower before the might of its smut-peddlers. It was amazing moment when Tumblr threw up its arms and surrendered to the will of its users. Reminded me of being on LiveJournal.
(Livejournal, by the way, has a fairly lax adult content policy and mostly lets users self-regulate. Definitely a good choice if you want to make like Snowden and try your luck with the Kremlin. Or keep up with George R.R. Martin, creator of the adult-heavy Game of Thrones, and Michael Manning, author of the incredible Spider Garden erotic graphic novels.)
And while we're talking about other free blogging options, allow me to set the record straight: Medium is abundantly clear in its rules: no porn. They don't really define it, either, but as far as I know, there is no thriving text-based erotic community on Medium. (There are some amazing collections about sex, such as Boinkology 101, but they're a lot more informational than they are titillating.)
So there you have it. We'll continue to update this post as we think of more options for you. In the meantime, download a backup of your blog and don't give up. You're not alone.
Header image by Sam Lavy (Flickr, CC BY-SA 2.0)