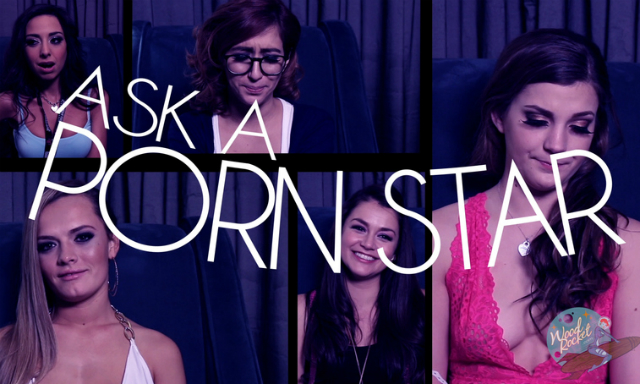 Last year showed us just how much hatred the internet is capable of directing at a woman. We've read accounts about terrible harassment from video game critic Anita Sarkeesian, technologist Kathy Sierra and feminist advocate Shanley Kane, but aside from Belle Knox — whom the media relishes abusing over and over again — we've heard little about the harassment faced by women in the sex industry.
Until now.
The adult media empire WoodRocket has dedicated the most recent episode of its "Ask A Pornstar" webseries to live readings of performers' hate mail. The six-minute episode, which features Leya Falcon, Violet Monroe, Kayla-Jane Danger, Selina Kyl, Aubrey Snow, Anikka Albrite, and Tabitha Stevens, contains no nudity, but is completely unsafe for work due to language.
It's not fun to watch. But that doesn't mean it's not important.